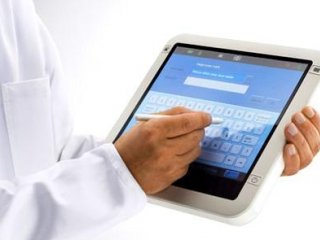 Bundled Courses:
Electronic Health Records
Description
Objectives
Outline
Materials
Certification
Approvals
System Requirements
Watch a Demo
Our Electronic Health Records program is an on-line, self-paced program aimed to arm you with the knowledge and skills necessary to achieve accreditation as a Certified Electronic Health Records Specialist (CEHRS).
Electronic Health Records
The nation's health care delivery system is rapidly being transformed by the introduction of computer-based health information systems - specifically, by electronic health records (EHRs). This Electronic Health Records course answers the need for health care students to understand the entire medical office workflow process, from scheduling an appointment with the doctor to collecting the final payment. Also included in our course is the clinical staff's use of a point-of-care electronic health record. Included in our course is the detailed use of SimChart's fully integrated electronic health record and practice management system. SimChart's simulations allow students to practice each of the medical office workflows steps. Our Electronic Health Records course provides you with techniques and rationales for using electronic health records in practice and shows how the electronic health record affects your responsibilities on the job.
When you begin your career in the health care workplace, it is important that you have a clear understanding of EHR. The knowledge and experience gained through this course will be a vital component of the skills and competencies needed in the 21st century medical workplace.
Prerequisite(s): None
Electronic Health Records
After completing this course, you should be able to:
Identify the developmental challenges associated with creating electronic health records
Define electronic health record and its advantages and disadvantages
Recognize the importance of patient data privacy
List the steps for basic coding techniques
Name the steps for documenting in the EHR
Electronic Health Records
Electronic Health Records Module 1
Introduction to the Electronic Health Record
What is a Medical Record?
Who Documents in the Medical Record?
Who Owns the Medical Record?
The Electronic Health Record
Advantages of Electronic Health Records
Disadvantages of Electronic Health Records
Early Versus Late Adopters
Role of the Healthcare Professional Using the Electronic Health Record
Professional Organizations
Electronic Health Records Module 2
Overview of SimChart
The Medical Practice Goes Digital
Accessing SCMO Through Evolve
Getting Comfortable with Electronic Health Records
SCMO Assignment View
Features in SCMO
Establishing and Maintaining a Patient Registry
Internet Use in the Medical Practice
Electronic Health Records Module 3
Privacy, Confidentiality and Security
HIPAA Law
Confidentiality vs. Privacy
Security Safeguards for the Medical Practice
Patients' Rights Under HIPAA
Security Initiatives
Access to Protected Health Information
Patients Protecting Health Information
Electronic Health Records Module 4
Implementing Electronic Health Records
Role of the Front Office Assistant
Communication in the Medical Office
Incident Reports
Managing Electronic Health Records
Calendar
Electronic Health Records Module 5
Administrative Use of the Electronic Health Record
Documentation in the Electronic Health Record
Clinical Documentation in the Patient Record
Allergies
Patient History
Medical and Surgical History
Chief Compliant
Medications
Tracking Health Screenings and Immunizations
Using the Electronic Health Record for Patient Education
The Progress Note
Electronic Health Records Module 6
Clinical Use of the Electronic Health Record
Healthcare Reimbursement
Revenue Cycle
Coding Systems
Pay for Performance
SuperBill
Patient Ledger
HIPAA 5010 Claim Processing
Medical Necessity
Fraud and Abuse
Patient Statements
Reporting Features of an EHR
Electronic Health Records Module 7
Using the Electronic Health Record for Reimbursement
What is a Personal Health Record?
Innovative Features of Personal Health Records
Steps in Creating the Personal Health Record
Maintaining the Personal Health Record
Patient Portals
**Outlines are subject to change, as courses and materials are updated.**
All course materials included.
Electronic Health Records
Upon successful completion of our Electronic Health Record Specialist course, students will be prepared for an entry-level position as an Electronic Health Record Specialist in a medical office and to sit for the NHA national certification exam to become a Certified Electronic Health Record Specialist (CEHRS).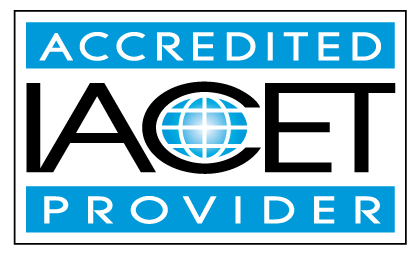 Ed4Career has been approved as an Accredited Provider by the International Association for Continuing Education and Training (IACET). In obtaining this accreditation, Ed4Career has demonstrated that it complies with the ANSI/IACET Standard which is recognized internationally as a standard of good practice. As a result of the Accredited Provider status, Ed4Career is authorized to offer IACET CEUs for courses and programs that qualify under the ANSI/IACET Standard.
The Continuing Education Unit (CEU) was created by IACET as a measurement of continuing education. One (1) IACET CEU is equal to ten (10) contact hours of participation in an organized continuing education experience under responsible sponsorship, capable direction, and qualified instruction. Under IACET's care, the IACET CEU has evolved from a quantitative measure to a hallmark of quality training and instruction. For more information on IACET, visit iacet.org.
Internet Connection
Broadband or High-Speed - DSL, Cable, and Wireless Connections
*Dial-Up internet connections will result in a diminished online experience. Classroom pages may load slowly and viewing large audio and video files may not be possible.
Hardware Requirements
Processor - 2GHz Processor or Higher
Memory - 1 GB RAM Minimum Recommended
PC Software Requirements
Operating Systems - Windows 7 or higher
Microsoft Office 2013 or higher. Also, you could use a general Word Processing application to save and open Microsoft Office formats (.doc, .docx, .xls, .xlsx, .ppt, .pptx)
Internet Browsers - Google Chrome is highly recommended

Cookies MUST be enabled
Pop-ups MUST be allowed (Pop-up Blocker disabled)

The Kindle Reader App or VitalSource Bookshelf App are needed for many of our courses (No special equipment needed. This can be downloaded for FREE onto your computer.)
PowerPoint Viewer (if you do not have PowerPoint)
QuickTime, Windows Media Player &/or Real Player
MAC Software Requirements
Operating Systems - Mac OS x 10 or higher with Windows
Mac office programs or a Word Processing application to save and open Microsoft Office formats (.doc, .docx, .xls, .xlsx, .ppt, .pptx)
Internet Browsers- Google Chrome is highly recommended

Cookies MUST be enabled
Pop-ups MUST be allowed (Pop-up Blocker disabled)

The Kindle Reader App or VitalSource Bookshelf App are needed for many of our courses (No special equipment needed. This can be downloaded for FREE onto your computer.)
PowerPoint Viewer (if you do not have PowerPoint)
Adobe PDF Reader
Apple QuickTime Media Player