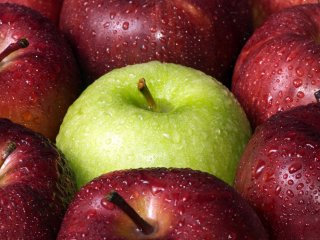 Bundled Courses:
Green Interior Design Specialist
Interior Decorating & Design
Description
Objectives
Outline
Materials
Certification
Approvals
System Requirements
Watch a Demo
Sustainability is an important issue in interior design today. The awareness of the environmental impact of the products and materials we choose has contributed to the increase in designers who specify environmentally friendly products, materials and systems.  Soaring energy costs, increased pollution due to manufacturing as well as global warming have led to the development of more sustainable products and practices, allowing designers the ability to create more eco-friendly spaces for their clientele.
Green Interior Design Specialist
Our Green Interior Design Specialist course provides comprehension information on how to apply sustainable design principles and practices on projects. It presents the tools and knowledge needed to implement an environmentally responsible approach for any interior design project. The course opens with a broad perspective on global sustainability followed by an in-depth look into creating eco-friendly interior designs. We will look at different types of flooring, lighting, finishes, electrical, and mechanical options.
Prerequisite(s): None
Interior Decorating & Design
Interior decorating touches the lives of all of us in a very direct way. We all live in interiors, and most of us work, study, shop, and travel inside buildings, vehicles, and other enclosures. At one time or another, almost everyone has been an interior designer or decorator on a limited scale when choosing a painting color or a rug, when buying furniture, or when arranging furniture in a new living place.
Our course incorporates non-Western design and dynamic color illustrations that flesh out technical concepts. Also included are current trends in sustainability and green design, building codes, universal design and building information models, amplifying the already invaluable interior design tricks of the trade.
Our Interior Decorating course will help you understand the basic principles of interior design and decorating to both improve your life and set you in a new direction for your career!
Prerequisite(s): None
Green Interior Design Specialist
After completing this course, you should be able to:
Identify the core concepts between green building and interior designs
Recall types of green rating systems and green product criteria
Recognize how to design with different types of flooring, equipment, and finishes
Identify the fundamentals of eco-friendly lighting and furnishings
List strategies for developing green projects
Interior Decorating & Design
After completing this course, you should be able to:
Define the historical and theoretical bases of design
Identify the space planning of residential and commercial interiors
Recognize the planning of exterior and interior environments
List the various interior materials, architectural systems, finishes and components of design
Recall project management and the aspects of professional practice
Green Interior Design Specialist
Green Interior Design Specialist Module 1
Why Be Sustainable?
What are Green Buildings?
Environmental Stewardship
Low-Impact Building Materials
Indoor Air Quality
For Future Generations
Inspiring Stories
Inspiring Projects
Green Interior Design Specialist Module 2
Healthy Interiors and Greening Projects
Green Building Framework
Healthy, High-Performing Strategies
Team Integration
Integrated Design Approach and Criteria
Interior Designer's Role
Jobsite Measures
Client's Role and Responsibilities
Green Builder Programs
Green Building Costs
Green Interior Design Specialist Module 3
Greening Specifics and Green Building Rating Systems
Product Criteria
Vetting Products
Materials Safety Data Sheets
Questions for Manufacturers and Suppliers
National and International Programs
Regional Programs
Framework and Guidelines
Holistic Communities
Green Interior Design Specialist Module 4
Green Standards, Concrete, and Masonry
Certification Resources
Indoor Environmental Quality
Life-Cycle Assessment
Carbon Footprint
Compostable
Concrete Installation and Maintenance
Masonry Installation and Maintenance
Green Interior Design Specialist Module 5
Metals, Wood, Composites, Doors, and Windows
Where Does Metal Come from?
Installing and Maintaining Metal
Sustainable Wood Choices
Biobased Composites (Wood Alternatives)
Interior Doors
Windows and Exterior Doors
Hardware
Green Interior Design Specialist Module 6
Finishes
Plaster and Gypsum Board
Types of Plaster
Gypsum Board: Drywall, Wallboard
Tile
Types of Flooring
Wall Treatments
Paints and Coatings
Stains, Finishes, Adhesives
Green Interior Design Specialist Module 7
Equipment and Plumbing
Shower Enclosures
Closets and Shelving
Fireplaces and Stoves
Appliances
Computers, Printers, Office Equipment
Toilets, Urinals, and Bidets
Lavatories and Sinks
Showers and Tubs
Fittings
Greywater
Green Interior Design Specialist Module 8
Lighting and Furnishings
Types of Bulbs
Bulb Efficacy
Types of Fixtures
Countertops
Cabinetry Upholstery
Bedding
Area Rugs
Window Treatments
Green Interior Design Specialist Module 9
Business Development and the Future
Relationship Building
Networking
Target Markets
Outreach
Questioning the Status Quo
Purposeful Living
Building Science
Future Generations
Technology
**Outlines are subject to change, as courses and materials are updated.**
Interior Decorating & Design
Interior Decorating and Design Module 1
The Historical and Theoretical Bases of Design
Current Issues in Design
Historical Overview
The Origins of Design
The Meaning and Essence of Design
The Evolution of Modern Design
New Technology and Innovative Design
The Basic Theories of Design Composition
The Principles of Design
Color and Light
Communicating Color Decisions
Interior Decorating and Design Module 2
Planning Residential and Commercial Spaces
Design as a Process
Choosing the Best Option
Programming Interior Spaces
Specifying Needs
Space Planning of Residential Interiors
Planning Guidelines
Space Planning of Commercial Interiors
Hospitality Design
Healthcare Design
Interior Decorating and Design Module 3
The Exterior and Interior Environments
Environmental Concerns, Codes, and Regulations
Land Use and Development
The Total Environment: Influences on Interiors
Form Determinants for Buildings
Interior Environmental Control and Support Systems
Energy Conservation and Climate Control
The Human Comfort Zone
Lighting for Interiors
The Measurement of Light
Types of Lighting
Interior Decorating and Design Module 4
Interior Materials, Architectural Systems, Finishes, and Components
Materials—Characteristics and Applications
Environmental Concerns
Sustainability
Wood, Masonry, Glass and Cement
Architectural Systems and Interior Finishes
Sustainable Architecture and Engineering
Building Shell and Structural Systems
Interior Components
Aesthetic Factors
Cost Factors
Interior Decorating and Design Module 5
Furniture, Furnishings, and Equipment
Programming for Furniture
Space Planning and Furniture
Furniture for Special Groups
Life-Cycle Assessments and Cost
Furniture Materials and Construction
Furnishings
Accessories
Artwork, Plants, Signage and Graphics
Healthcare and Hospitality Equipment
Retail and Institutional Equipment
Interior Decorating and Design Module 6
Aspects of Professional Practice
Drawing as Design Communication
Three-Dimensional Drawings
Photography and Videos
Presentation Models
Oral and Written Communication
The Professional Practice of Interior Design
Residential and Nonresidential Practice
Types of Services Offered
Operational Goals and Objectives
Bookkeeping and Accounting
**Outlines are subject to change, as courses and materials are updated.**
All course materials included.
Interior Decorating & Design
Upon successful completion of our Interior Decorating & Design course, students will be prepared for an entry-level position in the field and to sit for the NCCB national certification exam to become a Certified Interior Decorating Specialist (CIDS).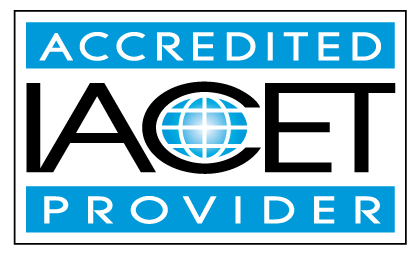 Ed4Career has been approved as an Accredited Provider by the International Association for Continuing Education and Training (IACET). In obtaining this accreditation, Ed4Career has demonstrated that it complies with the ANSI/IACET Standard which is recognized internationally as a standard of good practice. As a result of the Accredited Provider status, Ed4Career is authorized to offer IACET CEUs for courses and programs that qualify under the ANSI/IACET Standard.
The Continuing Education Unit (CEU) was created by IACET as a measurement of continuing education. One (1) IACET CEU is equal to ten (10) contact hours of participation in an organized continuing education experience under responsible sponsorship, capable direction, and qualified instruction. Under IACET's care, the IACET CEU has evolved from a quantitative measure to a hallmark of quality training and instruction. For more information on IACET, visit iacet.org.
Internet Connection
Broadband or High-Speed - DSL, Cable, and Wireless Connections
*Dial-Up internet connections will result in a diminished online experience. Classroom pages may load slowly and viewing large audio and video files may not be possible.
Hardware Requirements
Processor - 2GHz Processor or Higher
Memory - 1 GB RAM Minimum Recommended
PC Software Requirements
Operating Systems - Windows 7 or higher
Microsoft Office 2013 or higher. Also, you could use a general Word Processing application to save and open Microsoft Office formats (.doc, .docx, .xls, .xlsx, .ppt, .pptx)
Internet Browsers - Google Chrome is highly recommended

Cookies MUST be enabled
Pop-ups MUST be allowed (Pop-up Blocker disabled)

The Kindle Reader App or VitalSource Bookshelf App are needed for many of our courses (No special equipment needed. This can be downloaded for FREE onto your computer.)
PowerPoint Viewer (if you do not have PowerPoint)
QuickTime, Windows Media Player &/or Real Player
MAC Software Requirements
Operating Systems - Mac OS x 10 or higher with Windows
Mac office programs or a Word Processing application to save and open Microsoft Office formats (.doc, .docx, .xls, .xlsx, .ppt, .pptx)
Internet Browsers- Google Chrome is highly recommended

Cookies MUST be enabled
Pop-ups MUST be allowed (Pop-up Blocker disabled)

The Kindle Reader App or VitalSource Bookshelf App are needed for many of our courses (No special equipment needed. This can be downloaded for FREE onto your computer.)
PowerPoint Viewer (if you do not have PowerPoint)
Adobe PDF Reader
Apple QuickTime Media Player