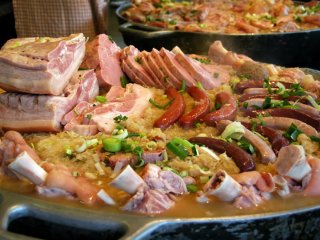 Category:
Creative Careers, CCTP Programs
Course Type:
Mentor Supported
Self-Study
Instructor Led - 4 Weeks Long
Bundled Courses:
Professional Cooking Part I
Professional Cooking Part II
Professional Catering
Principles of Marketing
Start Your Own Catering Business
Microsoft Excel 2013
Better Interpersonal Communication
Description
Objectives
Outline
Materials
Certification
Approvals
System Requirements
Watch a Demo
Our Complete Career Training Programs (CCTP) include both the training you need and the skills you will want in order to be prepared for your new career. We have taken online career programs to a whole new level by bundling our Career Training with Personal Enrichment courses to ensure you have a diversified learning experience.
Our mentor-supported career courses focus on the industry standards that prepare you for your chosen career or certification. You will also get our smaller, four-week long, instructor-led personal enrichment courses to further your employment training.
Sign up today for this all-inclusive career training program! 
Professional Cooking Part I
The food-service industry continues to expand with a wide variety of new restaurants opening every day. Learn the cooking principles you need to begin your career in this exciting industry with our Professional Cooking course. Learn the basics for planning dishes and menus, selecting quality ingredients, and preparing and presenting food in exceptional ways. This course explores professional techniques and methods for creating hundreds of recipes both traditional and contemporary. From cooking meat, poultry, and game, to preparing purely vegetarian dishes, to baking cakes, pies and pastries, this two part Professional Cooking course will take you through the full spectrum of food preparation and presentation while inspiring you to create recipes of your very own.
Professional Cooking Part II
This course explores professional techniques and methods for creating hundreds of recipes both traditional and contemporary. From cooking meat, poultry, and game, to preparing purely vegetarian dishes, Part I will take you through the full spectrum of food preparation and presentation while inspiring you to create recipes of your very own.
Professional Catering
Our comprehensive Professional Catering course will take you through all the steps involved in operating a successful catering business. From planning an event step-by-step, to developing a full menu, to managing your clients and employees, this course offers solutions and considerations for all types of related issues that may arise. Learn the skills and techniques you need to build and grow a successful catering business today!
Prerequisite(s): None
Principles of Marketing
What does the term marketing mean to you as a consumer? We are exposed to thousands of advertising messages. We develop needs, research solutions, evaluate options, make purchases, and experience satisfaction or disappointment. Marketing has two facets – first, it's a philosophy or perspective and second – it's an organizational function and set of processes. Our Principles of Marketing course introduces students to the concepts and processes of marketing and takes them deeper into the inner workings of marketing.
Start Your Own Catering Business
Do you love to entertain and host parties? Do you love to cook and create exciting menus? Now you can realize your dream of working from home doing something you enjoy. Catering is considered to be the fastest growing segment of the food service industry in the United States! Learn the steps necessary for setting up and running your own home-based catering business. From writing a successful business plan to marketing your new business and tips for deciding on a menu- this course has it all.
* You have 4 weeks to complete this course from date of your enrollment.
** Course Subject to Change.
Microsoft Excel 2013
Microsoft Office Excel 2013 is a powerful tool you can use to create and format spreadsheets, and analyze and share information to make more informed decisions. With the Microsoft Office Fluent user interface, rich data visualization, and PivotTable views, professional-looking charts are easier to create and use. You will learn how to print spreadsheets, add hyperlinks, save worksheets as web pages, and more!
* You have 4 weeks to complete this course from date of your enrollment.
** Course Subject to Change.
Better Interpersonal Communication
Interpersonal Communication is a very important skill that is needed to develop and maintain personal and professional relationships. Just because you are talking does not mean you are communicating. This course will take you through the steps involved in understanding the importance of interpersonal communication and the effect on our daily interactions.
* You have 4 weeks to complete this course from date of your enrollment.
** Course Subject to Change.
Professional Cooking Part I
After completing this course, you should be able to:
Identify proper food handling, measurements and how to create a balanced diet
Recognize the principles of cooking and food science
Recall the steps for preparing stocks, sauces and soups
List the basics for properly handling vegetables
Identify the structure of various meats and proper cooking techniques
Professional Cooking Part II
After completing this course, you should be able to:
Identify the various ways to prepare and cook fish and poultry
Recognize the basic ways to create salads, sandwiches and breakfast foods
Recall the steps for cooking vegetarian meals and buffet presentation
List common baking principles and formulas for preparing breads and cakes
Identify the characteristics of cookies, pies and puddings
Professional Catering
After completing this course, you should be able to:
Recall the different methods and styles of catering
Identify steps for building a client base and engaging customers
List strategies for planning and managing an event
Choose methods for controlling risk and guiding employee behavior
Recognize conflict resolution strategies and basic human resource management principles
Principles of Marketing
After completing this course you should be able to:
Define marketing concepts and aspects of the marketing environment
Recall strategies used within global decision making
Recognize the fundamentals of supply chain management and managing products
List how to identify target markets and environments by analyzing demographics and consumer behavior
Recall the basics of communication, social media, and public relations and how it relates to marketing
Start Your Own Catering Business
After completing this course, you should be able to:
Identify the pros and cons of starting a catering business
List steps for creating a business plan and how to structure your company
Recognize marketing techniques and how to promote your catering business
Recall time management tips and event planning strategies
Microsoft Excel 2013
After completing this course, you should be able to:
Recall the basic features of Microsoft Excel 2013
Recognize how to manage and organize worksheets, data and reports
Identify easy solutions for creating professional looking charts and working with media and data lists
Recognize Excel features that will increase productivity
Better Interpersonal Communication
After completion of this course you should be able to:
Recognize the basics and importance of verbal and nonverbal communication
Identify steps associated with the learning process and how to improve your listening skills
Recall types of personality styles and the perception process
List styles of conflict and what contributes to it
Professional Cooking Part I
Professional Cooking Module 1
The Food Service Industry
History of Modern Food Service
Organization of Modern Kitchens
Standards of Professionalism
Sanitation
Food Hazards
Personal Hygiene
Food Handling and Storage
Preventing Injuries
Cooking Equipment
Measuring Devices
Professional Cooking Module 2
Menus, Recipes and Nutrition
Menu Forms and Functions
Building the Menu
Measurement
Kitchen Math
Nutrients
Balanced Diets and Menus
Professional Cooking Module 3
Principles of Cooking and Food Science
What is Heat?
Emulsions
Heat Management
Conventional Cooking Methods
Building Flavor Profiles
Using Herbs and Spices
Mise En Place
Using the Knife
Professional Cooking Module 4
Stocks
Ingredients
Procedures
Reductions and Glazes
Convenience Bases
Professional Cooking Module 5
Sauces and Soups
Sauce Structure
Sauce Families
Sauce Production
Understanding Soups
Clear Soups
Thickened Soups
Professional Cooking Module 6
Vegetables
Controlling Texture Changes
Controlling Flavor Changes
General Rules of Vegetable Cookery
Handling Vegetables
Fresh Vegetables
Storage
Boiling and Steaming
Sauteing and Pan-Frying
Braising
Deep-Frying
Professional Cooking Module 7
Potatoes, Legumes, Pasta
Understanding Potatoes
Cooking Potatoes
Dried Legumes
Grains
Pasta
Noodles
Dumplings
Professional Cooking Module 8
Cooking Methods for Meat, Poultry, Fish
Roasting and Baking
Simmering and Submersion Poaching
Barbecuing
Pan-Frying
Steaming
Composition and Structure
Cooking and Handling Meats
Cooking Meats and Game
Professional Cooking Part II
Professional Cooking Module 9
Poultry and Game Birds
Composition and Structure
Inspection and Grading
Classification and Market Forms
Handling
Storage
Doneness
Trussing Methods
Cutting Up Chicken
Roasting and Baking
Broiling and Grilling
Dressings and Stuffings
Professional Cooking Module 10
Fish and Seafood
Cutting Fish
Varieties of Fish
Shellfish
Mollusks
Cephalopods
Crustaceans
Miscellaneous Seafood
Cooking Approaches
Steaming
Seafood Served Raw
Professional Cooking Module 11
Dressings, Salads and Sandwiches
Oil and Vinegar Dressings
Emulsified Dressings
Other Types of Dressings
Ingredients in Salads
Arrangement and Presentation
Recipes and Techniques
Breads
Spreads
Fillings
Types of Sandwiches
Making Sandwiches
Professional Cooking Module 12
Hors d 'Oeuvres and Breakfast
Serving Hors d'Oeuvres
Canapes
Cocktails
Relishes
Dips
Cooking Eggs
Pancakes
Waffles
French Toast
Cereals
Breakfast Meats
Professional Cooking Module 13
Dairy and Cooking for Vegetarian Diets
Milk
Cream
Butter
Cheese
Coffee
Tea
Understanding Vegetarian Diets
Menus for Vegetarian Diets
Professional Cooking Module 14
Sausages, Cold Foods and Presentation
Curing
Smoking
Pates
Terrines
Aspic
Special Forcemeat Dishes
Hot Food Presentation
Cold Food Presentation
Buffet Arrangement
Buffet Appearance
Professional Cooking Module 15
Baking Principles
Formulas and Measurement
Mixing
Gluten Development
The Baking Process
Staling
Yeast Product Types
Steps in Yeast Dough Production
Dough Formulas and Techniques
Rolled-In Doughs
Makeup Techniques
Professional Cooking Module 16
Breads and Cakes
Quick Breads
Mixing and Production Methods
Formulas
Understanding Cake Making
Cake Formula Types
Baking
Cooling
Common Cake Faults
Altitude Adjustments
Scaling
Professional Cooking Module 17
Cookies, Pies and Puddings
Cooking Characteristics
Types and Makeup Methods
Panning
Assembly
Fillings
Puff Pastry
Éclair Paste
Meringues
Fruit Desserts
Custards
Frozen Desserts
**Outlines are subject to change, as courses and materials are updated.**
Professional Catering
Professional Catering Module 1
Introduction to Catering
Types of Catering
Catering Management
Catering Segments
On/Off-Premise Catering
The Caterer and the Client
Taking an Event
Safeguards
Corporate Catering
Cost and Profit Relationship
The Catering Market
Mission Statement
Growing the Business
Professional Catering Module 2
Getting Started
Choosing Your Client
Creating a Customer Base
Needs, Wants, Demands
Prospecting Strategies
Social Media Marketing
Types of Social Media
Engaging Customers
Standard Catering Website
The Seven Functions of Catering
Planning
Operations
Implementing
Professional Catering Module 3
The Catering Operation
Planning
The Menu
Barriers to Planning
Successful Business Plan
Operational Tasks
Recipes
Convenience Foods
Branded Menu Items
Organizing the Event
Catering Management Tasks
Purchasing
Ordering and Receiving
Professional Catering Module 4
Catering Equipment
Equipment and Design Considerations
Utilities
Workstations
Procuring Catering Equipment
Professional Equipment Supplier
Consultants and Architects
Rental Services
Implementing
Employee-Supportive Culture
Service Styles
Uniforms
Room Arrangement
Professional Catering Module 5
Control & Legalities
Controlling
Standard Operating Procedures
Guiding Employee Behavior
Cash Flow
Risk Management
Insurance
Legal Issues
Safety Committees
Beverage Management
Forming the Beverage Plan
Site Inspection
Beverage Packages
Professional Catering Module 6
Management
Conflict Resolution
Dimensions of Conflict
Principled Negotiation
People Skills
Sustainable Catering
Sustainable Business Practices
Sustainable Green Zones
Human Resources Management
Federal Employment Laws
Recruiting
Gathering Information and Interviewing
Collective Bargaining
**Outlines are subject to change, as courses and materials are updated.**
Principles of Marketing
Principles of Marketing Module 1
Overview of Marketing
What is Marketing?
Marketing Management Philosophies
Differences Between Sales and Market Orientations
Why Study Marketing?
Nature of Strategic Planning
Strategic Business Units
Strategic Alternatives
Competitive Advantage
Setting Marketing Plan Objectives
Principles of Marketing Module 2
Ethics and the Marketing Environment
The Concept of Ethical Behavior
Ethical Behavior in Business
Corporate Social Responsibility
Cause-Related Marketing
External Marketing Environment
Social and Demographic Factors
Growing Ethnic Markets
Economic Factors
Technology and Innovation
Political, Legal, and Competitive Factors
Principles of Marketing Module 3
Global Decisions and Decision Making
Multinational Firms
External Environment Faced by Global Marketers
Global Marketing by the Individual Firm
Global Marketing Mix
Impact of the Internet
Importance of Consumer Decision Making
Postpurchase Behavior
Cultural and Social Influences on Consumer Buying Decisions
Principles of Marketing Module 4
Segmenting and Targeting Markets
Business Marketing
Trends in B-to-B Internet Marketing
Major Categories of Business Customers
Business vs. Consumer Markets
Types of Business Products
Importance of Market Segmentation
Criteria for Successful Segmentation
Bases for Segmenting Consumer and Business Markets
Strategies for Selecting Target Markets
CRM as a Targeting Tool
Positioning
Principles of Marketing Module 5
Marketing Research and Product Concepts
Role of Marketing Research
Steps in a Marketing Research Project
Growing Importance of Mobile Research
Scanner-Based Research
When Should Marketing Research be Conducted?
Types of Consumer Products
Product Items, Lines, and Mixes
Branding and Packaging
Principles of Marketing Module 6
Managing Products and Nonprofit Organization Marketing
Importance of New Products
New-Product Development Process
The Spread of New Products
Product Life Cycles
Importance of Services
How Services Differ from Goods
Service Quality
Relationship Marketing in Services
Internal Marketing in Service Firms
Nonprofit Organization Marketing
Principles of Marketing Module 7
Supply Chain Management and Retailing
Supply Chain Integration
Key Processes of Supply Chain Management
Sustainable Supply Chain Management
Marketing Channels and Channel Intermediaries
Channel Structures
Types of Retailers and Retail Operations
Rise of Nonstore Retailing
Retail Operations Models
Executing a Retail Marketing Strategy
Principles of Marketing Module 8
Marketing Communications and Public Relations
Role of Promotion in Marketing Mix
Marketing Communication
Goals of Promotion
Integrated Marketing Communications
Major Types of Advertising
Creative Decisions in Advertising
Medial Decisions in Advertising
Public Relations
Sales Promotion
Principles of Marketing Module 9
Sales Management, Social Media, and Pricing Concepts
Sales Environment
Personal and Relationship Selling
Sales Management
Customer Relationship Management
Creating and Leveraging a Social Media Campaign
Evaluation and Measurement of Social Media
Social Behavior of Consumers
Pricing Objectives
Demand Determinant Price
The Legality of Price Strategy
**Outlines are subject to change, as courses and materials are updated.**
Start Your Own Catering Business
Start Your Own Catering Business Module 1
So You Think You Want to Be a Caterer?
In module one, we will look at the pros and cons of starting your own business. Leaving the security of a job to start your own business can be scary, but in this module we will look at how working out of your home can be rewarding, especially since you are working in a career of your choice. In module one we will also take a look at the different business structures available and which will best suit your needs.
Starting as a Personal Chef
Working Out of Your Home
Outfitting Your Kitchen
How to Structure Your Business Plan
Writing a Business Plan
Start Your Own Catering Business Module 2
Proposals, Legal Advice, and Marketing
Before starting your own business, there are several must-do items to take care of. Module two discusses how an attorney can help your business succeed. You'll also be introduced to how to price your first menus, how to bid and write a successful proposal, and techniques for sales and marketing.
Why You Need a Good Attorney
Insurance
How to Price Your First Menus
The Art of Bidding and Writing a Proposal
Sales and Marketing
Start Your Own Catering Business Module 3
Selling Your Business and Crunching the Numbers
Get ready to define your niche! In module three students will look at who their clients will be and what they need to do to promote their business. Module three will point students towards good habits that will help their business succeed. You'll learn how to use photos and recipes to effectively sell your business, as well as invoicing, accounting, and making good use of your accountant.
Photos
Recipes
Accounting Systems
Invoicing
The Menu and Start-Up
Start Your Own Catering Company Module 4
Catering Menus and Pulling it Off with Ease
Module four will go over the final catering event and tips for organizing your time and setting up your party. Students will review sample scheduling charts and time tables. After the event caterers should identify their strengths and weaknesses with report cards from staff and clients. Module four will discuss how to use this information to make improvements in their company.
Organizing Your Time and the Party Setup
Report Cards from Staff and Clients
Solving Problems
Catering Menus
Quantity Recipes

Microsoft Excel 2013
Microsoft Excel 2013 Module 1
Excel Basics
Module one introduces you to the basic features that Microsoft Excel 2013 provides. You'll become familiar with user Ribbon interface, commonly used tabs and command buttons, as well as how to customize the Quick Access toolbar. Creating a basic spreadsheet, how to enter data and create cells will also be covered. You'll also learn the importance of creating custom headers and footers to keep information organized.
Ribbon User Interface
Creating a Spreadsheet
Cell Formatting
Page Setup
Headers and Footers
Microsoft Excel 2013 Module 2
Managing Worksheets and Data
Module two focuses on organization and managing worksheets, data and reports. You will learn how to name your cells and formulas, attach comments and control when you recalculate a worksheet. Filtering and data analysis tools are also introduced as an easy way to keep your information organized.
Maintaining the Worksheet
Naming Formulas
Summary Reports
Formatting Tables
Filtering Reports, Columns and Rows
Microsoft Excel 2013 Module 3
Working with Media and Data Lists
Module three provides you with easy solutions for creating professional looking charts with just a few clicks. You will be introduced to the steps for adding graphics, inserting clip art, WordArt and SmartArt and how to represent data visually. Learning how to move and embed charts, as well as applying filters and various styles will enhance your data lists and help with organization.
Creating Charts
Adding Graphics
Using Custom Filters
Sorting on Multiple Fields
Moving and Resizing Charts
Microsoft Excel 2013 Module 4
Excel Features
Module four addresses add-ins for automating Excel 2013 to increase productivity, as well as tips and tricks for formatting worksheets efficiently. You will become familiar with how to add hyperlinks to workbooks, Office documents or e-mail and how to automate frequently-used formulas with macros. Various ways of sharing your worksheets on the internet and through web applications is also covered.
Excel Add-Ins
Linking Spreadsheets
Top Ten Beginner Basics
Ten Commandments of Excel 2013
Adding Hyperlinks
Better Interpersonal Communication
Better Interpersonal Communication Module 1
Introduction to Communication
Because it's such a commonplace activity, we usually don't think about how we communicate too much. However, the power of effective, persuasive communication should never be underestimated. Your success in any number of settings—in your relationships, in school, on the job, and as a member of society— hinges on your ability to master the full communication process. Our first module discusses the basics of verbal and nonverbal communication, as well as uses and misuses.
Why We Communicate
Verbal Communication
Nonverbal Communication
Uses and Misuses
Cultural Differences and Language
Better Interpersonal Communication Module 2
Listening, Self-Esteem, and Self-Disclosure
Listening is the learned process of hearing, attending, evaluating, retaining, and responding to verbal and nonverbal messages. In this module we will learn more about each stage of the listening process: review both the benefits to listening, as well as the challenges to effective listening; and explore the ways in which you can improve your listening skills. We'll also discuss the principles behind self-concepts and self-disclosure.
Listening Process
Benefits to Listening
Steps for Improving Your Listening Skills
Self-Concepts
Self-Disclosure
Better Interpersonal Communication Module 3
Personality Styles and Perception
Do you notice that you act in different ways around certain people? Perhaps you act inhibited around your supervisor, but you wish you could act confident like you do around your co-workers and other colleagues. In other situations, you act polite and deferential around acquaintances, but may wish you could act more sociable like you do around your friends. In this module, we'll discuss how personality styles effect communication as well as the perception process. Finally, we'll explore the basics behind defense mechanisms.
How Does Personality Style Effect Communication?
Physiological and Psychological Factors of Perception
Challenges to the Perception Process
What is Defensiveness?
Defense Mechanisms
Better Interpersonal Communication Module 4
Conflict and Electronic Communication
Interpersonal conflict occurs in interactions where there are real or perceived incompatible goals, scarce resources, or opposing viewpoints. We'll discuss types of conflict and conflict styles in our final module, as well as characteristics of electronic communication.
What is Conflict and What Contributes to It?
Types of Conflict
Conflict Styles
What is Electronic Communication?
Characteristics and Misuses of Electronic Communication
All course materials included.
Professional Catering
Upon successful completion of our Professional Catering course, students will be prepared for an entry-level position in the field and to sit for the NCCB national certification exam to become a Certified Catering Associate (CCA).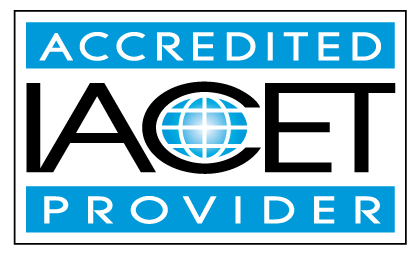 Ed4Career has been approved as an Accredited Provider by the International Association for Continuing Education and Training (IACET). In obtaining this accreditation, Ed4Career has demonstrated that it complies with the ANSI/IACET Standard which is recognized internationally as a standard of good practice. As a result of the Accredited Provider status, Ed4Career is authorized to offer IACET CEUs for courses and programs that qualify under the ANSI/IACET Standard.
The Continuing Education Unit (CEU) was created by IACET as a measurement of continuing education. One (1) IACET CEU is equal to ten (10) contact hours of participation in an organized continuing education experience under responsible sponsorship, capable direction, and qualified instruction. Under IACET's care, the IACET CEU has evolved from a quantitative measure to a hallmark of quality training and instruction. For more information on IACET, visit iacet.org.
Internet Connection
Broadband or High-Speed - DSL, Cable, and Wireless Connections
*Dial-Up internet connections will result in a diminished online experience. Classroom pages may load slowly and viewing large audio and video files may not be possible.
Hardware Requirements
Processor - 2GHz Processor or Higher
Memory - 1 GB RAM Minimum Recommended
PC Software Requirements
Operating Systems - Windows 7 or higher
Microsoft Office 2013 or higher. Also, you could use a general Word Processing application to save and open Microsoft Office formats (.doc, .docx, .xls, .xlsx, .ppt, .pptx)
Internet Browsers - Google Chrome is highly recommended

Cookies MUST be enabled
Pop-ups MUST be allowed (Pop-up Blocker disabled)

The Kindle Reader App or VitalSource Bookshelf App are needed for many of our courses (No special equipment needed. This can be downloaded for FREE onto your computer.)
PowerPoint Viewer (if you do not have PowerPoint)
QuickTime, Windows Media Player &/or Real Player
MAC Software Requirements
Operating Systems - Mac OS x 10 or higher with Windows
Mac office programs or a Word Processing application to save and open Microsoft Office formats (.doc, .docx, .xls, .xlsx, .ppt, .pptx)
Internet Browsers- Google Chrome is highly recommended

Cookies MUST be enabled
Pop-ups MUST be allowed (Pop-up Blocker disabled)

The Kindle Reader App or VitalSource Bookshelf App are needed for many of our courses (No special equipment needed. This can be downloaded for FREE onto your computer.)
PowerPoint Viewer (if you do not have PowerPoint)
Adobe PDF Reader
Apple QuickTime Media Player