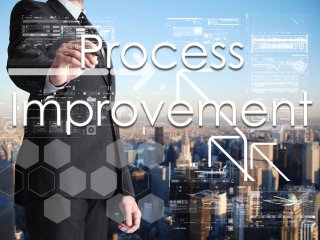 Bundled Courses:
Business Management
Six Sigma Black Belt
Description
Objectives
Outline
Materials
Certification
Approvals
System Requirements
Watch a Demo
Looking for ways to make your company great, motivate your employees, and grow profits? Then Lean Business Management is the program for you. In the first part of this course you will learn Management issues are fundamental to any organization and then moves on to step by step guides for integrating Six Sigma quality management principles to achieve significant gains in quality, productivity, and sales in today's business climate.
Business Management
The principles and practices of management are fundamental to any organization. Good management is important in starting a business, growing a business, and maintaining a business once it has achieved some measure of success. This Business Management course introduces you to the four essential functions of successfully managing a company, employees, and assets: planning, organizing, leading, and controlling.
Prerequisite: None
Six Sigma Black Belt
Our Six Sigma Black Belt course provides a step by step guide for integrating Six Sigma quality management principles to achieve significant gains in productivity and sales in today's business climate. Hands on problem-solving examples provide opportunity to practice Six Sigma organization, evaluate customer requirements, improve products and processes and perform the responsibilities and actions necessary for successful deployment. Topics covered include DMAIC and DMADV deployment models, data-driven management, process behavior charts, and the phases, tools, and techniques of the Six Sigma methodology. Each Six Sigma project carried out within an organization follows a defined sequence of steps and has quantified financial targets.
Prerequisite: None
Business Management
After completing this course, you should be able to:
Recognize the history of management, managerial roles, and organizational environments and responsibilities
Recall various planning and organizational strategies
List methods for how to incorporate innovation and build strategies for global management
Recall methods of communication, working in groups and stages of leadership
List ways to manage information, services, and operations
Six Sigma Black Belt
After completing this course, you should be able to:
List the steps for recognizing opportunity in order to build a solid Six Sigma infrastructure
Define the principles of Six Sigma
Identify methods for managing metrics
Name the steps involved in each phase of the Six Sigma development process
Recall the process behavior charts that can be utilized
Business Management
Business Management Module 1
History of Management
Management Functions
Managerial Roles
Kinds of Managers
Mistakes Managers Make
Origins of Management
Scientific Management
Bureaucratic and Administrative Management
Human Relations Management
Business Management Module 2
Organizational Environments and Responsibilities
Changing Environments
General Environment
Specific Environment
Organizational Cultures
Workplace Deviance
Influences on Ethical Decision Making
To Whom Are Organizations Socially Responsible?
Social Responsibility and Economic Performance
Business Management Module 3
Planning and Organizational Strategy
Benefits and Pitfalls of Planning
How to Make a Plan That Works
Steps and Limits to Rational Decision Making
Sustainable Competitive Advantage
Strategy-Making Process
Corporate & Industry Level Strategies
Firm-Level Strategies
Business Management Module 4
Innovation and Global Management
Why Innovation Matters
Managing Innovation
Managing Change
Global Business, Trade Rules, and Trade Agreements
Forms for Global Business
Finding the Best Business Climate
Becoming Aware of Cultural Differences
Business Management Module 5
Designing Adaptive Organizations and Managing Teams
Departmentalization
Organizational Authority
Job Design
Interorganizational & Interorganizational Processes
The Good & Bad of Using Teams
Kinds of Teams
Work Team Characteristics
Enhancing Work Team Effectiveness
Business Management Module 6
Human Resource Systems, Individuals and Diverse Workforce
Employment Legislation
Recruiting
Selecting
Training
Performance Appraisal
Compensation & Employee Separation
Surface-Level Diversity
Deep-Level Diversity
Managing Diversity
Business Management Module 7
Motivation and Leadership
Basics of Motivation
Equity Theory
Expectancy, Reinforcement, & Goal-Setting Theories
Leaders Vs. Managers
Who Leaders Are and What Leaders Do
Path-Goal Theory
Normative Decision Theory
Visionary Leadership
Business Management Module 8
Managing Communication and Control
Perception and Communication Problems
Kinds of Communication
Managing One-on-One Communication
Managing Organization Wide Communication
The Control Process
Control Methods
What to Control?
Business Management Module 9
Managing Information, Service, and Operations
Strategic Importance of Information
Characteristics and Costs of Useful Information
Capturing, Processing, and Protecting Information
Accessing and Sharing Information and Knowledge
Productivity
Quality
Service Operations
Manufacturing Operations
Inventory

**Outlines are subject to change, as courses and materials are updated.**
Six Sigma Black Belt
Six Sigma Black Belt Module 1
The Responsive Six Sigma Organization
What is Six Sigma?
Six Sigma Philosophy
Change Imperative
Implementing Six Sigma
Timetable
Infrastructure
Recognizing Opportunity
Methods for Collecting Customer Data
Becoming a Customer and Market-Driven Enterprise
Quality Function Deployment
Benchmarking
Constraint Management Measurements
Six Sigma Black Belt Module 2
Data-Driven Management and Maximizing Resources
Attributes of Good Metrics
The Balanced Scorecard
Customer Perspective
Internal Process Perspective
Innovation and Learning Perspective
Financial Perspective
Strategy Deployment Plan
Business Planning
Data Mining
Choosing the Right Projects
Analyzing Project Candidates
Ongoing Management Support
Individual Barriers to Change
Throughput-Based Project Selection
Ongoing Management Support
Six Sigma Black Belt Module 3
Project Management and Define Phase
DMAIC and DMADV Deployment Models
Project Scheduling
Project Reporting & Budgets
Six Sigma Teams
Stages in Group Development
Member Roles and Responsibilities
The Define Phase
Project Charters
Project Decomposition
Deliverables
Top-Level Process Definition
Assembling the Team
Six Sigma Black Belt Module 4
Measure Phase and Process Behavior Charts
Process Definition
Metric Definition
Process Baseline Estimates
Control Charts for Variables Data
Poisson Distribution
Frequency and Cumulative Distributions
Sampling Distributions
Binomial Probability Distribution
Hypergeometric Probability Calculations
Normal Probability
Lognormal Probability
Exponential Probability
Control Charts for Variables Data
Control Limit Equations for Averages and Ranges Charts
Six Sigma Black Belt Module 5
Measurement Systems Evaluation and Analyze Phase
Definitions
Measurement System Discrimination
Stability
Repeatability
Linearity
Output
Value Stream Analysis
Value Stream Mapping
Spaghetti Charts
Analyzing the Source of Variation
Cause and Effect Diagrams
Boxplots
Regression and Correlation Analysis
Six Sigma Black Belt Module 6
Improve/Design and Control/Verify Phases
Using Customer Demands to Make Decisions
Lean Techniques for Optimizing Flow
Using Empirical Model Building to Optimize
Data Mining
Artificial Neural Networks
Virtual Process Mapping
Optimization Using Simulation
Risk Assessment Tools
Failure Mode and Effect Analysis
Defining New Performance Standards Using Statistical Tolerancing
Validating the New Process or Product Design
Business Process Control Planning
**Outlines are subject to change, as courses and materials are updated.**
All course materials included.
Six Sigma Black Belt
Upon successful completion of this course, students will be prepared to sit for the American Society for Quality Six Sigma Black Belt (CSSBB) certification exam.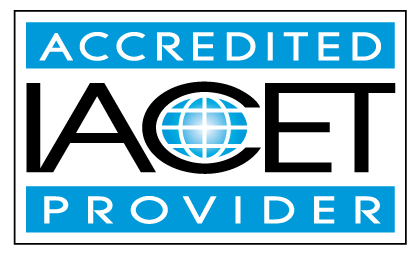 Ed4Career has been approved as an Accredited Provider by the International Association for Continuing Education and Training (IACET). In obtaining this accreditation, Ed4Career has demonstrated that it complies with the ANSI/IACET Standard which is recognized internationally as a standard of good practice. As a result of the Accredited Provider status, Ed4Career is authorized to offer IACET CEUs for courses and programs that qualify under the ANSI/IACET Standard.
The Continuing Education Unit (CEU) was created by IACET as a measurement of continuing education. One (1) IACET CEU is equal to ten (10) contact hours of participation in an organized continuing education experience under responsible sponsorship, capable direction, and qualified instruction. Under IACET's care, the IACET CEU has evolved from a quantitative measure to a hallmark of quality training and instruction. For more information on IACET, visit iacet.org.
Internet Connection
Broadband or High-Speed - DSL, Cable, and Wireless Connections
*Dial-Up internet connections will result in a diminished online experience. Classroom pages may load slowly and viewing large audio and video files may not be possible.
Hardware Requirements
Processor - 2GHz Processor or Higher
Memory - 1 GB RAM Minimum Recommended
PC Software Requirements
Operating Systems - Windows 7 or higher
Microsoft Office 2013 or higher. Also, you could use a general Word Processing application to save and open Microsoft Office formats (.doc, .docx, .xls, .xlsx, .ppt, .pptx)
Internet Browsers - Google Chrome is highly recommended

Cookies MUST be enabled
Pop-ups MUST be allowed (Pop-up Blocker disabled)

The Kindle Reader App or VitalSource Bookshelf App are needed for many of our courses (No special equipment needed. This can be downloaded for FREE onto your computer.)
PowerPoint Viewer (if you do not have PowerPoint)
QuickTime, Windows Media Player &/or Real Player
MAC Software Requirements
Operating Systems - Mac OS x 10 or higher with Windows
Mac office programs or a Word Processing application to save and open Microsoft Office formats (.doc, .docx, .xls, .xlsx, .ppt, .pptx)
Internet Browsers- Google Chrome is highly recommended

Cookies MUST be enabled
Pop-ups MUST be allowed (Pop-up Blocker disabled)

The Kindle Reader App or VitalSource Bookshelf App are needed for many of our courses (No special equipment needed. This can be downloaded for FREE onto your computer.)
PowerPoint Viewer (if you do not have PowerPoint)
Adobe PDF Reader
Apple QuickTime Media Player