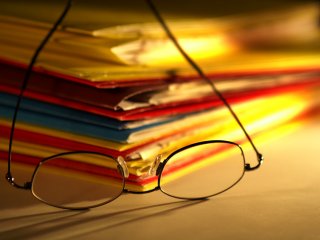 Bundled Courses:
Professional Bookkeeping
QuickBooks® Pro
Start Your Own Business
Description
Objectives
Outline
Materials
Certification
Approvals
System Requirements
Watch a Demo
To succeed in small business, you need great ideas, an entrepreneurial spirit, and competitive products or services. And one other thing: a good accounting system like QuickBooks. With our program you will learn how to track your sales and expenses all in one place and get reliable records for tax time. 
Professional Bookkeeping
Are you well organized? Do you like working with official papers and enjoy seeing a set of figures add up properly? If so, Professional Bookkeeping could be the career for you! Every business, no matter how large or small, must "keep books" and as organizations increase and financial regulations become stricter, there is a greater demand for Certified, Professional Bookkeepers. Our Professional Bookkeeping course will cover the multitude of areas that a bookkeeper may address during the work day - how to handle payroll, purchases, billings, cash, fixed assets, inventory, and create financial statements.
Prerequisite: None
QuickBooks® Pro
To succeed in small business, you need great ideas, an entrepreneurial spirit, and competitive products or services. And one other thing: a good accounting system like QuickBooks. With our course you will learn how to track your sales and expenses all in one place and get reliable records for tax time. This QuickBooks course shows you how to use this popular business finance program to gain a clear view of your finances and keep your business in the black. Our course will help you make your bookkeeping workflow smoother and faster. Students will receive step-by-step instructions on how and when to use specific features, along with basic accounting advice to guide you through the learning process of QuickBooks 2019.
NOTE: This course does NOT include the QuickBooks program itself. Students will need to have QuickBooks 2019 already installed on their computers.
Prerequisite: None
Start Your Own Business
Have you ever eaten a Mrs. Fields cookie? Used a MacBook? Listed to a podcast? Entrepreneurs brought these products to your world. People that start their own businesses and work for themselves are called entrepreneurs. For an entrepreneur the sky is the limit as far as earnings and potential success. An entrepreneur is someone who has recognized an opportunity to start a business that other people may not have noticed. Entrepreneurs can shape and create an opportunity where others see little or nothing -- or see it too early or too late. Our Start Your Own Business course will help you create the business you want. Throughout this course you will be working on your business plan and creating a quick comprehensive overview of the elements you want in your new business.
Prerequisite: None
Professional Bookkeeping
After completing this course, you should be able to:
Identify the daily tasks and procedures involved with bookkeeping
Define inventory systems and the steps needed to issue financial statements
Recall the methods for managing credits and collections
List the steps involved in accounts payable and recordkeeping
Identify the basics of payroll management
QuickBooks® Pro
After completing this course, you should be able to:
Identify the basics for getting started with QuickBooks
Define the steps for setting up bookkeeping and invoicing functions
Recognize ways to track expenses, monitor accounts receivables, credit cards and payroll
Recall the various components of managing a business, such as budgeting and reporting
List steps for integrating and customizing features in QuickBooks
Start Your Own Business
After completing this course, you should be able to:
Define entrepreneurship
List the steps for developing a business plan
Recall methods for marketing your business
Recognize the concepts behind financing strategies
Differentiate between potential strategies for growing your business
Professional Bookkeeping
Professional Bookkeeping Module 1
The Basics of Bookkeeping
The Bookkeeper Position
Difference Between Accounting and Bookkeeping
Financial Accounting Basics
The Accounting Cycle
Accrual Basis of Accounting
Chart of Accounts
The Ledger Concept
Trial Balance
Closing the Books
Journal Entries
Professional Bookkeeping Module 2
Financial Statements
Income Statement Overview
Balance Sheets
Cash Flows
Interpretation of Financial Statements
Accounts Payable and Receivable
Profit Ratios
Bookkeeping Controls
Sales and Collection
Invoices
Cash Processing
Professional Bookkeeping Module 3
Payables Processing, Inventory and Assets
Payables System
Expense Report Processing
Petty Cash System
Inventory Accounting
Inventory Cost Layering Overview
Fixed Assets and Depreciation
Fixed Asset Classifications
Debt Accounting
Professional Bookkeeping Module 4
Payroll
Payroll Cycle
Employee Time Tracking
Gross Pay Calculations
Benefits and Deductions
Accounting for Payroll Transactions
Payroll Taxes
Workers' Compensation Insurance
Income Tax Filings
Small Business Tax Reduction Strategies
Professional Bookkeeping Module 5
Credit and Collections
Credit and Collection Management
Credit Procedures
Sales Orders
Credit Examination Procedures
Credit Controls
Collection Procedure
Collection Controls
Credit Policy
Professional Bookkeeping Module 6
Credit Application
Adjustments to a Credit Application
Customer Credit Ratings
Third Party Credit Ratings
Ongoing Credit Monitoring
Credit Documentation
Financial Statements
Ratios
Liquidity Index
Credit Risk Reduction
Credit Insurance
Professional Bookkeeping Module 7
Customer Billings and Collection Tactics
Billing Processing
Efficient and Effective Billing
Statement of Accounts
Payment Handling
Check Receipt
Tactics: Calls, Letters and Holds
Credit Repayments
Payment Deductions
Product Returns Management
Skip Tracing
Professional Bookkeeping Module 8
Collections, Litigation and Laws
Management of a Collection Agency
Litigation and Bankruptcy Tactics
Chapter 11 Bankruptcy
Allowance for Doubtful Accounts
Credit and Collection Technology
Document Imaging
Product and Service Improvements
Credit and Collection Measurements
Credit and Collection Laws
Professional Bookkeeping Module 9
Overview of Payables
Transaction Cycles
Invoice Processing
Processing Procedures
Types of Payments
Checks, Drafts, Transfers
Expense Reimbursement
Procurement Cards
Sales and Use Tax Overview
Tax Audits
Professional Bookkeeping Module 10
Accounting for Payables
Finance Issues
Payment Timing
Applicable Accounts to Charge
Closing Payables
Expense Reports
Department Management
Payables Manager Responsibilities
Payables Controls
Payables Policies

Professional Bookkeeping Module 11
Payables Record Keeping
Payables Fraud
Personal Purchases
Payables Technology
Automated W-9 Forms
Vendor Master File
Payables Filing System
Government Reporting
Unclaimed Property
Cost Recovery
Payables Management
Professional Bookkeeping Module 12
Payroll Management
Payroll Cycle Duration
Electronic Payments
Definition of an Employee
W-2 Contractor
Employee Withholding Liability
Employee Time Tracking
Employee Compensation
Difference Between Salaries and Wages
Professional Bookkeeping Module 13
Employee Benefits and Payroll Taxes
The Provider and Recipient of Benefits
Flexible Spending Accounts
Time Off
Payroll Deductions
Income Tax Withholding
Social Security Tax
Medicare Tax
Earned Income Credit
Common Paymaster Rule
Professional Bookkeeping Module 14
Taxes and Accounting for Payroll
Tax Remittances
Tax Deposit Schedules
Accuracy of Deposits Rule
Unemployment Taxes
Unemployment Benefit Claims
Payments to Employees
Accounting Journal Entry
Accrued Wages, Bonuses and Commissions
Tax Deposits
Professional Bookkeeping Module 15
Payroll Reports, Recordkeeping and Procedures
Payroll Register
Employment Application
Employer Identification Number
Forms: Timecard
Payroll Controls
Payroll Measurements
Payroll Entries to Headcount Ratio
Outsourcing Option

**Outlines are subject to change, as courses and materials are updated.**
QuickBooks® Pro
QuickBooks Pro Module 1
Setting Up QuickBooks
Accounting Systems
How to Succeed with QuickBooks
Budgeting Wisely
QuickBooks Setup
Express Setup
Populating QuickBooks Lists
Organizing Lists
Printing Lists
Exporting List Items
Chart of Accounts
QuickBooks Pro Module 2
Invoices, Credit Memos, and Recording Payments
Preparing an Invoice
Fixing Invoice Mistakes
Preparing a Credit Memo
Printing Invoices & Credit Memos
Sending Invoices & Credit Memos via Email
Recording a Sales Receipt
Printing a Sales Receipt
Recording Customer Payments
Making Bank Deposits
Improving Cash Flow
QuickBooks Pro Module 3
Paying Bills and Inventory
Pay Now or Later?
Accounts Payable
Paying Your Bills
Tracking Vehicle Mileage
Paying Sales Tax
Setting up Inventory Items
Purchase Orders
Assembling a Product
QuickBooks Pro Module 4
Checks and Credit Cards
Writing Checks
Depositing Money in a Checking Account
Transferring Money between Accounts
Working with Multiple Currencies
Tracking Business Credit Cards
Reconciling Credit Card Statements
Printing a Check
Printing a Check Registrar
QuickBooks Pro Module 5
Payroll and Budgeting
Doing Taxes the Right Way
Paying Your Employees
Paying Payroll Liabilities
Preparing Quarterly Payroll Tax Returns
Building the Perfect Budget
Projecting Cash Flow
Electronic Banking
QuickBooks Pro Module 6
Balancing Accounts and Job Estimates
Balancing Bank Accounts
Giving QuickBooks Information from the Bank Statement
Creating and Printing a Report
Reports Made to Order
Processing Multiple Orders
Turning on Job Costing
Setting up a Job
Revising an Estimate
Tracking Job Costs
QuickBooks Pro Module 7
File Management and Fixed Assets
Backing Information Up
Working with Portable Files
Using an Audit Trail
Fixed-Assets Accounting
Tracking Vehicle Mileage
Tracking Depreciation
Owner's Equity
Business Formula

**Outlines are subject to change, as courses and materials are updated.**
Start Your Own Business
Start Your Own Business Module 1
Entrepreneurs and Entrepreneurship
Defining Entrepreneurship
Free-Enterprise System
What is a Small Business?
Paths to Enterprise Ownership
Benefits and Costs of Becoming an Entrepreneur
Lean Startup Methodology
What is a Business Plan?
Business Plan Components
Start Your Own Business Module 2
Creating Business and Exploring Your Market
What Defines a Business?
Business Opportunity Decision Process
Your Competitive Advantage
Determining the Value of a Business
Product Life Cycle
Customer Research
Segment and Industry Research
Market Positioning
Start Your Own Business Module 3
Marketing Mix and Smart Selling
The Marketing Mix
Product, Price, Place, Promotion
Advertising and Sales Promotion
Publicity Potential
Developing a Marketing Plan
Sales Call
Creating a Sales Force
Customer Relationship Management Systems
Start Your Own Business Module 4
Costs and Financial Statements
Start-Up Investment
Estimate Value
Fixed and Variable Costs
Calculating Critical Costs
Income Statements
The Balance Sheet
Financial Ratio Analysis
Balance Sheet Analysis
Start Your Own Business Module 5
Cash Flow, Taxes, and Financing Strategies
Cash Flow
Working Capital Cycle
Using a Cash Flow Statement
Capital Budgeting
Gifts and Grants
Debit and Equity Financing
Investing
Start Your Own Business Module 6
Legal Issues and Operating for Success
Business Legal Structures
Contracts
Commercial Law
Intellectual Property
Protecting Tangible Assets
Licenses, Permits, and Certificates
Production-Distribution Chain
Supply Chain Management
Defining Quality
Start Your Own Business Module 7
Management, Leadership, Financing, Licensing
The Entrepreneur as Leader
Business Management
Creating and Managing Organizational Culture
Ethical Leadership
Social Responsibility and Ethics
Focus Your Brand
Harvesting and Exiting Options
Creating Wealth by Selling a Profitable Business
**Outlines are subject to change, as courses and materials are updated.**
All course materials included.
Professional Bookkeeping
Upon successful completion of our Professional Bookkeeping course, students will be prepared for an entry-level position as a bookkeeper in an office setting and will be prepared to sit for the NACPB national certification exam. NACPB's Bookkeeper Certification assures employers you have bookkeeping knowledge and skill. You obtain the Certification by passing the Uniform Bookkeeper Certification Examination.
QuickBooks® Pro
Upon successful completion of this course, students will be prepared to sit for the Intuit QuickBooks certification exam.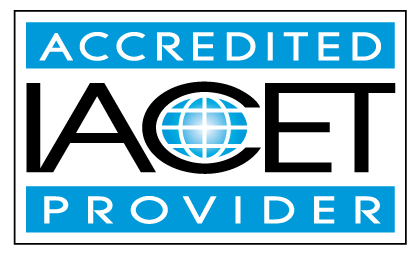 Ed4Career has been approved as an Accredited Provider by the International Association for Continuing Education and Training (IACET). In obtaining this accreditation, Ed4Career has demonstrated that it complies with the ANSI/IACET Standard which is recognized internationally as a standard of good practice. As a result of the Accredited Provider status, Ed4Career is authorized to offer IACET CEUs for courses and programs that qualify under the ANSI/IACET Standard.
The Continuing Education Unit (CEU) was created by IACET as a measurement of continuing education. One (1) IACET CEU is equal to ten (10) contact hours of participation in an organized continuing education experience under responsible sponsorship, capable direction, and qualified instruction. Under IACET's care, the IACET CEU has evolved from a quantitative measure to a hallmark of quality training and instruction. For more information on IACET, visit iacet.org.
Internet Connection
Broadband or High-Speed - DSL, Cable, and Wireless Connections
*Dial-Up internet connections will result in a diminished online experience. Classroom pages may load slowly and viewing large audio and video files may not be possible.
Hardware Requirements
Processor - 2GHz Processor or Higher
Memory - 1 GB RAM Minimum Recommended
PC Software Requirements
Operating Systems - Windows 7 or higher
Microsoft Office 2013 or higher. Also, you could use a general Word Processing application to save and open Microsoft Office formats (.doc, .docx, .xls, .xlsx, .ppt, .pptx)
Internet Browsers - Google Chrome is highly recommended

Cookies MUST be enabled
Pop-ups MUST be allowed (Pop-up Blocker disabled)

The Kindle Reader App or VitalSource Bookshelf App are needed for many of our courses (No special equipment needed. This can be downloaded for FREE onto your computer.)
PowerPoint Viewer (if you do not have PowerPoint)
QuickTime, Windows Media Player &/or Real Player
MAC Software Requirements
Operating Systems - Mac OS x 10 or higher with Windows
Mac office programs or a Word Processing application to save and open Microsoft Office formats (.doc, .docx, .xls, .xlsx, .ppt, .pptx)
Internet Browsers- Google Chrome is highly recommended

Cookies MUST be enabled
Pop-ups MUST be allowed (Pop-up Blocker disabled)

The Kindle Reader App or VitalSource Bookshelf App are needed for many of our courses (No special equipment needed. This can be downloaded for FREE onto your computer.)
PowerPoint Viewer (if you do not have PowerPoint)
Adobe PDF Reader
Apple QuickTime Media Player