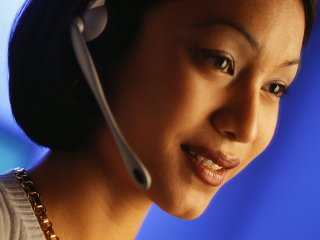 Bundled Courses:
Start Your Own Business
Microsoft® Office (MOS) 2016
Description
Objectives
Outline
Materials
Certification
Approvals
System Requirements
Watch a Demo
To succeed in small business, you need great ideas, an entrepreneurial spirit, and competitive products or services. Entrepreneurs also require a good accounting system like QuickBooks and solid Microsoft Office Product Skills. This program covers it all. 
**Please Note: Microsoft Office 2013 is available upon request.
Start Your Own Business
Have you ever eaten a Mrs. Fields cookie? Used a MacBook? Listed to a podcast? Entrepreneurs brought these products to your world. People that start their own businesses and work for themselves are called entrepreneurs. For an entrepreneur the sky is the limit as far as earnings and potential success. An entrepreneur is someone who has recognized an opportunity to start a business that other people may not have noticed. Entrepreneurs can shape and create an opportunity where others see little or nothing -- or see it too early or too late. Our Start Your Own Business course will help you create the business you want. Throughout this course you will be working on your business plan and creating a quick comprehensive overview of the elements you want in your new business.
Prerequisite: None
Microsoft® Office (MOS) 2016
If you're looking for a way to get up to speed quickly on the newest version of Microsoft Office, this course offers step-by-step instructions to make it easy. Office 2016 has new features and tools to master, and whether you're upgrading from an earlier version or encountering the Office applications for the first time, you'll appreciate this simplified approach.
This course covers:
Microsoft Word 2016
Microsoft Excel 2016
Microsoft PowerPoint 2016
Microsoft Outlook 2016
Microsoft Access 2016
Microsoft Office holds more than 90 percent of the market for Windows-based productivity suites. Our MS Office 2016 course makes this technology easy to understand, even for those who are new to computers.
NOTE: This course does NOT include the MS Office programs themselves. Students will need to have Office 2016 already installed on their computers.
Start Your Own Business
After completing this course, you should be able to:
Define entrepreneurship
List the steps for developing a business plan
Recall methods for marketing your business
Recognize the concepts behind financing strategies
Differentiate between potential strategies for growing your business
Microsoft® Office (MOS) 2016
After completing this course, you should be able to:
Recall ways to create, edit, and print documents in Word
Recognize how to create and manage worksheets in Excel
Identify the steps to develop presentations in PowerPoint
List how to create and manage databases in Access
Identify the steps to manage email and calendars in Outlook
Start Your Own Business
Start Your Own Business Module 1
Entrepreneurs and Entrepreneurship
Defining Entrepreneurship
Free-Enterprise System
What is a Small Business?
Paths to Enterprise Ownership
Benefits and Costs of Becoming an Entrepreneur
Lean Startup Methodology
What is a Business Plan?
Business Plan Components
Start Your Own Business Module 2
Creating Business and Exploring Your Market
What Defines a Business?
Business Opportunity Decision Process
Your Competitive Advantage
Determining the Value of a Business
Product Life Cycle
Customer Research
Segment and Industry Research
Market Positioning
Start Your Own Business Module 3
Marketing Mix and Smart Selling
The Marketing Mix
Product, Price, Place, Promotion
Advertising and Sales Promotion
Publicity Potential
Developing a Marketing Plan
Sales Call
Creating a Sales Force
Customer Relationship Management Systems
Start Your Own Business Module 4
Costs and Financial Statements
Start-Up Investment
Estimate Value
Fixed and Variable Costs
Calculating Critical Costs
Income Statements
The Balance Sheet
Financial Ratio Analysis
Balance Sheet Analysis
Start Your Own Business Module 5
Cash Flow, Taxes, and Financing Strategies
Cash Flow
Working Capital Cycle
Using a Cash Flow Statement
Capital Budgeting
Gifts and Grants
Debit and Equity Financing
Investing
Start Your Own Business Module 6
Legal Issues and Operating for Success
Business Legal Structures
Contracts
Commercial Law
Intellectual Property
Protecting Tangible Assets
Licenses, Permits, and Certificates
Production-Distribution Chain
Supply Chain Management
Defining Quality
Start Your Own Business Module 7
Management, Leadership, Financing, Licensing
The Entrepreneur as Leader
Business Management
Creating and Managing Organizational Culture
Ethical Leadership
Social Responsibility and Ethics
Focus Your Brand
Harvesting and Exiting Options
Creating Wealth by Selling a Profitable Business
**Outlines are subject to change, as courses and materials are updated.**
Microsoft® Office (MOS) 2016
Microsoft Office 2016 Module 1
Common Office Tasks
All About Office 365
Office Interface
Saving Your Files
Manipulating the Text
Handling Case or Capitalization
Entering Symbols and Foreign Characters
Undoing and Repeating Commands
Correcting Typos
AutoCorrect Command
Microsoft Office 2016 Module 2
Working With Word Part 1
Speed Techniques
Creating a New Document
Selecting Text
Laying Out Text and Pages
Numbering
Headers and Footers
Hyphenating Text
Word Styles
Constructing the Perfect Table
Neat Table Tricks
Microsoft Office 2016 Module 3
Working With Word Part 2
Spelling and Grammatical Errors
Finding and Replacing Text
Desktop Publishing with Word
Experimenting with Themes
Highlighting Parts of a Document
Track Changes
Reports and Scholarly Papers
Generating a Table of Contents
Compiling a Bibliography
Microsoft Office 2016 Module 4
Working With Excel
New Excel Workbook
Entering Data in a Workbook
Refining Your Worksheet
Selecting Cells
Deleting, Copying and Moving Data
Formulas and Functions
Laying Out a Worksheet
Analyzing Data
Managing Information Lists
Microsoft Office 2016 Module 5
Working With PowerPoint
Creating a New Presentation
Selecting, Moving and Deleting Slides
Themes and Slide Backgrounds
Choosing Slide Size
Footers and Headers on Slides
Transitions and Animations
Adding Audio
Adding Notes
Rehearsing and Timing
Microsoft Office 2016 Module 6
Working With Outlook
Outlook Folders
Categorizing Items
Searching for Stray Folder Items
Contacts Folder
Handling Email
Calendar
Scheduling Appointments and Events
Managing Time and Schedule
Tasks, Reminders and Notes
Microsoft Office 2016 Module 7
Working with Access
Tables and Queries
Forms
Creating a Database File
Designing a Database
Field Properties
Entering Data
Sorting
Querying
Filtering for Data
Microsoft Office 2016 Module 8
Working with Charts and Graphs
Creating a Chart
Saving a Chart as a Template
Chart Tricks
SmartArt Diagram
Handling Graphics and Photos
Touching Up a Picture
Drawing and Manipulating Lines, Shapes and Objects
WordArt
Microsoft Office 2016 Module 9
One Step Beyond
Customizing the Ribbon
Customizing the Quick Access Toolbar
Ways of Distributing Your Work
Working with Publisher
Printing a Publication
Filing Sharing and Collaborating
OneDrive
Sharing Files and Folders with Others
All course materials included.
Microsoft® Office (MOS) 2016
Upon successful completion of our Microsoft Office 2016 course, students will be prepared to sit for Microsoft Office certification exams to become a Microsoft® Office Specialist (MOS). Only one exam is required for the MOS certification.This course prepares you for the following Microsoft Office Specialist (MOS) exams: Exam 77-725: MOS: Microsoft Office Word 2016, Exam 77-727: MOS: Microsoft Office Excel 2016, Exam 77-729: MOS: Microsoft Office PowerPoint 2016, Exam 77-731: MOS: Microsoft Office Outlook 2016, Exam 77-730: MOS: Microsoft Office Access 2016.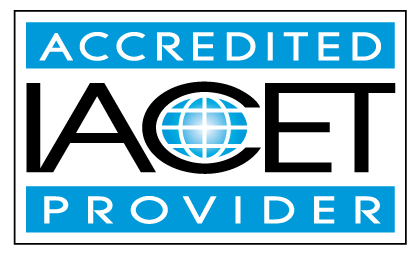 Ed4Career has been approved as an Accredited Provider by the International Association for Continuing Education and Training (IACET). In obtaining this accreditation, Ed4Career has demonstrated that it complies with the ANSI/IACET Standard which is recognized internationally as a standard of good practice. As a result of the Accredited Provider status, Ed4Career is authorized to offer IACET CEUs for courses and programs that qualify under the ANSI/IACET Standard.
The Continuing Education Unit (CEU) was created by IACET as a measurement of continuing education. One (1) IACET CEU is equal to ten (10) contact hours of participation in an organized continuing education experience under responsible sponsorship, capable direction, and qualified instruction. Under IACET's care, the IACET CEU has evolved from a quantitative measure to a hallmark of quality training and instruction. For more information on IACET, visit iacet.org.
Internet Connection
Broadband or High-Speed - DSL, Cable, and Wireless Connections
*Dial-Up internet connections will result in a diminished online experience. Classroom pages may load slowly and viewing large audio and video files may not be possible.
Hardware Requirements
Processor - 2GHz Processor or Higher
Memory - 1 GB RAM Minimum Recommended
PC Software Requirements
Operating Systems - Windows 7 or higher
Microsoft Office 2013 or higher. Also, you could use a general Word Processing application to save and open Microsoft Office formats (.doc, .docx, .xls, .xlsx, .ppt, .pptx)
Internet Browsers - Google Chrome is highly recommended

Cookies MUST be enabled
Pop-ups MUST be allowed (Pop-up Blocker disabled)

The Kindle Reader App or VitalSource Bookshelf App are needed for many of our courses (No special equipment needed. This can be downloaded for FREE onto your computer.)
PowerPoint Viewer (if you do not have PowerPoint)
QuickTime, Windows Media Player &/or Real Player
MAC Software Requirements
Operating Systems - Mac OS x 10 or higher with Windows
Mac office programs or a Word Processing application to save and open Microsoft Office formats (.doc, .docx, .xls, .xlsx, .ppt, .pptx)
Internet Browsers- Google Chrome is highly recommended

Cookies MUST be enabled
Pop-ups MUST be allowed (Pop-up Blocker disabled)

The Kindle Reader App or VitalSource Bookshelf App are needed for many of our courses (No special equipment needed. This can be downloaded for FREE onto your computer.)
PowerPoint Viewer (if you do not have PowerPoint)
Adobe PDF Reader
Apple QuickTime Media Player