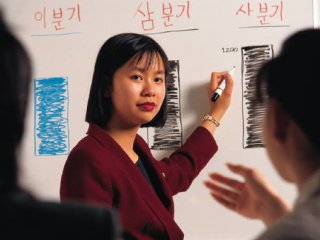 Bundled Courses:
Business Management
Project Management for CAPM
Description
Objectives
Outline
Materials
Certification
Approvals
System Requirements
Watch a Demo
Our Business Management Professional course is ideal for individuals wanting to take their skills to the next level. Our program not only prepares individuals for the Project Management CAPM exam, but focuses on real management issues that are fundamental to any organization. 
Business Management
The principles and practices of management are fundamental to any organization. Good management is important in starting a business, growing a business, and maintaining a business once it has achieved some measure of success. This Business Management course introduces you to the four essential functions of successfully managing a company, employees, and assets: planning, organizing, leading, and controlling.
Prerequisite: None
Project Management for CAPM
Learn to master the most proven methods in project management as well as exciting new techniques emerging from current industry and today's most recent research. This course introduces manual techniques perfected during the past 50 years and progressive automated techniques, all consistent with the latest PMBOK Guide. Up to date content covers measuring project management ROI, value to the organization and to customers, and much more. The course's focused approach is ideal for building strong portfolios that showcase project management skills for future interviews. All course content is consistent with the knowledge areas and processes of the latest sixth edition of the PMBOK Guide to give students an advantage in becoming Certified Associate in Project Management (CAPM) or Certified Project Management Professionals (PMP).
Prerequisite: None
Business Management
After completing this course, you should be able to:
Recognize the history of management, managerial roles, and organizational environments and responsibilities
Recall various planning and organizational strategies
List methods for how to incorporate innovation and build strategies for global management
Recall methods of communication, working in groups and stages of leadership
List ways to manage information, services, and operations
Project Management for CAPM
After completing this course, you should be able to:
Define project prioritization, life cycles, and roles
Identify the steps involved in developing a project management plan
Comprehend methods for assessing project needs, costs, and risks
Identify the elements involved in performing and controlling projects
Describe modern developments and the future of project management
Business Management
Business Management Module 1
History of Management
Management Functions
Managerial Roles
Kinds of Managers
Mistakes Managers Make
Origins of Management
Scientific Management
Bureaucratic and Administrative Management
Human Relations Management
Business Management Module 2
Organizational Environments and Responsibilities
Changing Environments
General Environment
Specific Environment
Organizational Cultures
Workplace Deviance
Influences on Ethical Decision Making
To Whom Are Organizations Socially Responsible?
Social Responsibility and Economic Performance
Business Management Module 3
Planning and Organizational Strategy
Benefits and Pitfalls of Planning
How to Make a Plan That Works
Steps and Limits to Rational Decision Making
Sustainable Competitive Advantage
Strategy-Making Process
Corporate & Industry Level Strategies
Firm-Level Strategies
Business Management Module 4
Innovation and Global Management
Why Innovation Matters
Managing Innovation
Managing Change
Global Business, Trade Rules, and Trade Agreements
Forms for Global Business
Finding the Best Business Climate
Becoming Aware of Cultural Differences
Business Management Module 5
Designing Adaptive Organizations and Managing Teams
Departmentalization
Organizational Authority
Job Design
Interorganizational & Interorganizational Processes
The Good & Bad of Using Teams
Kinds of Teams
Work Team Characteristics
Enhancing Work Team Effectiveness
Business Management Module 6
Human Resource Systems, Individuals and Diverse Workforce
Employment Legislation
Recruiting
Selecting
Training
Performance Appraisal
Compensation & Employee Separation
Surface-Level Diversity
Deep-Level Diversity
Managing Diversity
Business Management Module 7
Motivation and Leadership
Basics of Motivation
Equity Theory
Expectancy, Reinforcement, & Goal-Setting Theories
Leaders Vs. Managers
Who Leaders Are and What Leaders Do
Path-Goal Theory
Normative Decision Theory
Visionary Leadership
Business Management Module 8
Managing Communication and Control
Perception and Communication Problems
Kinds of Communication
Managing One-on-One Communication
Managing Organization Wide Communication
The Control Process
Control Methods
What to Control?
Business Management Module 9
Managing Information, Service, and Operations
Strategic Importance of Information
Characteristics and Costs of Useful Information
Capturing, Processing, and Protecting Information
Accessing and Sharing Information and Knowledge
Productivity
Quality
Service Operations
Manufacturing Operations
Inventory

**Outlines are subject to change, as courses and materials are updated.**
Project Management for CAPM
Project Management Module 1
Overview of Project Management
Defining Project Success
Defining Roles
Committee Sponsorship/Governance
Classification of Projects
Project Management Growth
Product vs. Project Management
Stage-Gate Process
Project Life Cycles
Organizational Structures
Project Management Module 2
Organizational Structures and the Project Office
Organizational Workflow
Pure Product (Projectized) Organization
Matrix Organizational Form
Project Management Offices
Transitional Management
The Staffing Environment
Today's Project Managers
Organizational Staffing Process
The Project Office
The Functional Team
Project Management Module 3
Management Functions and Communications Management
Controlling and Directing
Project Authority
Barriers to Project Team Development
Value-Based Project Environment
General Management Pitfalls
Modeling the Communications Environment
Project Review Meetings
Active Listening
Brainstorming
Facilitation
Project Management Module 4
Conflicts and Variables for Success
The Conflict Environment
The Management of Conflicts
Conflict Resolution Modes
Performance Measurement
Mega Projects
Internal and External Partnerships
Virtual Project Teams
Project Management Effectiveness
Understanding Best Practices
Project Management Module 5
Executives and Planning
The Project Sponsor
The Collective Belief
Stakeholder Relations Management
Project Portfolio Management
Business Case
Life-Cycle Phases
Life-Cycle Milestones
Establishing Project Objectives
Work Breakdown Structure
Project Selection
Project Management Module 6
Network Scheduling Techniques and Pricing
Network Fundamentals
Dependencies
Network Replanning
Scheduling Problems
Global Pricing Strategies
Pricing Process
Overhead Rates
The Pricing Review Procedure
Systems Pricing
Project Risks
Project Management Module 7
Cost Control and Metrics
The Operating Cycle
Budgets
The Cost Baseline
Summary Variances
Status Reporting
Project Management Information Systems
Project Metrics
Key Performance Indicators
Value-Based Metrics
Business Intelligence
Project Management Module 8
Trade-Off Analysis and Risk Management
Methodology for Trade-Off Analysis
Contracts
Industry Trade-Off Preferences
Project Manager's Control of Trade-Offs
Risk Management
Plan Risk Management
Risk Analysis
Plan Risk Response
The Impact of Risk Handling Measurements
Risk and Concurrent Engineering
Project Management Module 9
Learning Curves and Contract Management
The Learning Curve Concept
Graphic Representation
Developing Slope Measures
Selections of Learning Curves
Manufacturing Breaks
Procurement
Types of Contracts
Contract Administration
Proposal-Contractual Interaction
Contract Closure
Project Management Module 10
Quality Management and Modern Developments
The Quality Movement
Quality Management Concepts
Acceptance Sampling
Implementing Six Sigma
Quality Leadership
The Project Management Maturity Model
Project Management Methodologies
Capacity Planning
The Business of Scope Changes
End-of-Phase Review Meetings

**Outlines are subject to change, as courses and materials are updated.**
All course materials included.
Project Management for CAPM
To apply for the CAPM, you need to have a secondary diploma (high school or the global equivalent) AND At least 1,500 hours experience OR 23 hours of project management education.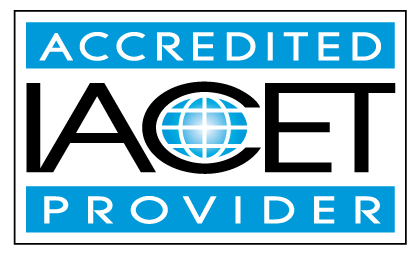 Ed4Career has been approved as an Accredited Provider by the International Association for Continuing Education and Training (IACET). In obtaining this accreditation, Ed4Career has demonstrated that it complies with the ANSI/IACET Standard which is recognized internationally as a standard of good practice. As a result of the Accredited Provider status, Ed4Career is authorized to offer IACET CEUs for courses and programs that qualify under the ANSI/IACET Standard.
The Continuing Education Unit (CEU) was created by IACET as a measurement of continuing education. One (1) IACET CEU is equal to ten (10) contact hours of participation in an organized continuing education experience under responsible sponsorship, capable direction, and qualified instruction. Under IACET's care, the IACET CEU has evolved from a quantitative measure to a hallmark of quality training and instruction. For more information on IACET, visit iacet.org.
Internet Connection
Broadband or High-Speed - DSL, Cable, and Wireless Connections
*Dial-Up internet connections will result in a diminished online experience. Classroom pages may load slowly and viewing large audio and video files may not be possible.
Hardware Requirements
Processor - 2GHz Processor or Higher
Memory - 1 GB RAM Minimum Recommended
PC Software Requirements
Operating Systems - Windows 7 or higher
Microsoft Office 2013 or higher. Also, you could use a general Word Processing application to save and open Microsoft Office formats (.doc, .docx, .xls, .xlsx, .ppt, .pptx)
Internet Browsers - Google Chrome is highly recommended

Cookies MUST be enabled
Pop-ups MUST be allowed (Pop-up Blocker disabled)

The Kindle Reader App or VitalSource Bookshelf App are needed for many of our courses (No special equipment needed. This can be downloaded for FREE onto your computer.)
PowerPoint Viewer (if you do not have PowerPoint)
QuickTime, Windows Media Player &/or Real Player
MAC Software Requirements
Operating Systems - Mac OS x 10 or higher with Windows
Mac office programs or a Word Processing application to save and open Microsoft Office formats (.doc, .docx, .xls, .xlsx, .ppt, .pptx)
Internet Browsers- Google Chrome is highly recommended

Cookies MUST be enabled
Pop-ups MUST be allowed (Pop-up Blocker disabled)

The Kindle Reader App or VitalSource Bookshelf App are needed for many of our courses (No special equipment needed. This can be downloaded for FREE onto your computer.)
PowerPoint Viewer (if you do not have PowerPoint)
Adobe PDF Reader
Apple QuickTime Media Player